Well, there are number of
ways you can download videos
from online video sharing sites like youtube, metacafe etc.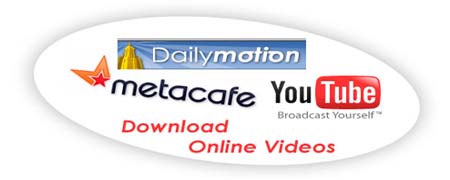 You can save videos or remix them by clipping/appending them or share with friends. Here is the list of services you can use to download and save online videos:
1
. YoutubeX:
As the name suggests, using this you can download any youtube video. Videos will be saved in FLV format. To play them you need to
download and install FLV player
, very handy and easy to use video player. You can also convert FLV format file into other formats likes .MPEG
using a FLV converter
.
2. KeepVid:
This online service support number of video sites, huge list there. Also, it showcase top videos on its homepape. In case you do not have any video in mind, simply download those most watched videos and enjoy!
3. Clipnabber:
Another easy to use service for downloading online videos. Simple enter the URL of the video that you want to download and then click on 'Nab Video'. It downloads that videos and renames the file as whatever.flv
4. Vixy:
This is a service with difference. Not only you can download the online videos, you can also select the format of the output video. In built converter let you select format of to be downloaded video among MOV, AVI etc.
5. Zamzar:
It is one big online file converter service. Besides video file download and conversion you can also perform coversion for images, zip files, audio files, document files etc. Surely can serve to number of file conversion needs.
6. Videoronk:
Site gives you list of top videos from Youtube, Metacafe, Dailymotion etc in a very clean format. You can watch those videos or download them.
7. VideoDownloader:
This service provide two options. One you use it in traditional way of pasting the url of the video and then downloading it.
Other you can download and install Firefox addon. So, while playing video in Firefox browser hit the icon for the downloader and video will be saved. Simple, isn't it?
8. DownThisVideo:
: First this that you will notice on this website is tag cloud. Good way to find some interesting and cool videos. Besides it also have list of top videos and usual service of downloading videos by pasting the url of the video.
9. kcoolonline:
This service supports about 98 videos sites for downloading of online videos. Layout is clean and simple and has the facility to paste the URL of the online video you want to download.
10. MediaConverter:
: This service support file conversion and online video download. Seems better suited for Youtube videos. However, you need to create an account before using this service.